Carpet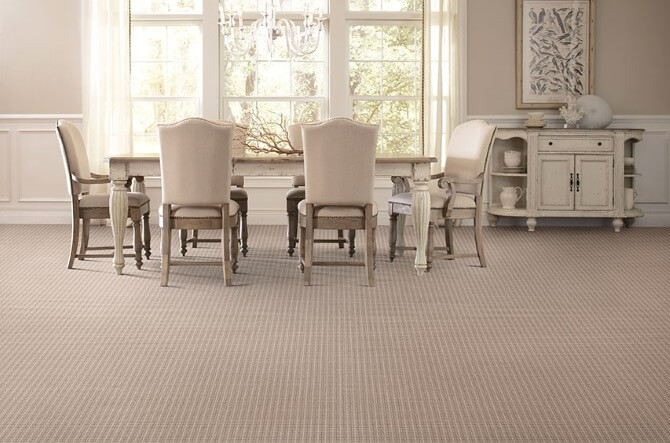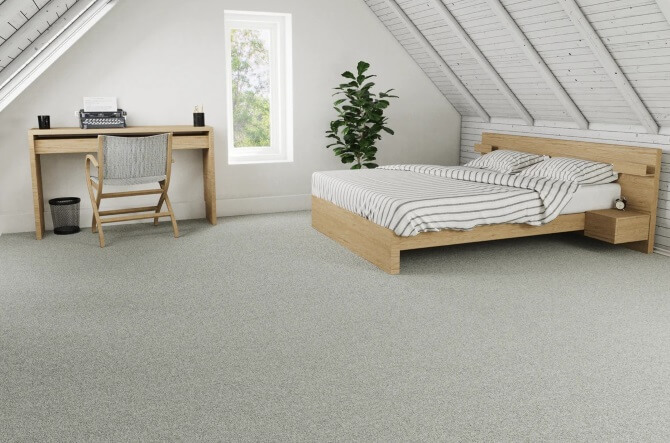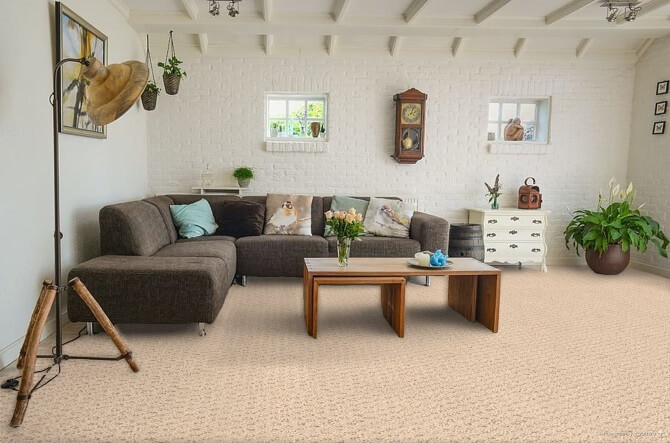 Every home has unique needs when it comes to choosing the right carpet. At Sav-On, we aim to provide you with the right expertise to help you make that decision. We offer a wide variety of products and styles to fit your vision. Sav-On is proud to serve San Bernardino, Murrietta, and the Inland Empire with our decades of carpet experience. Our Carpet Installation service even includes removal and disposal of your old carpet and underpad, so that you don't have to worry about it!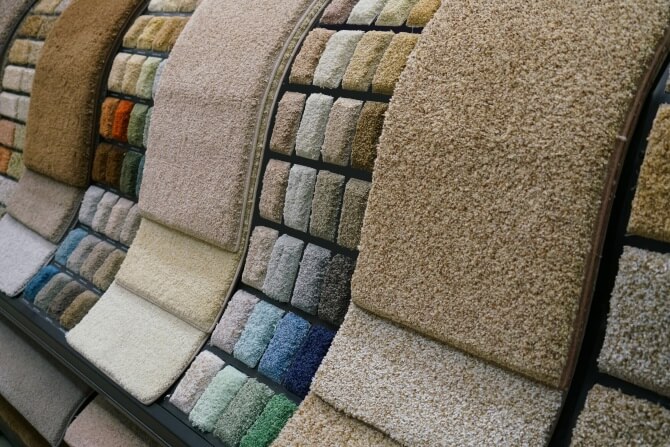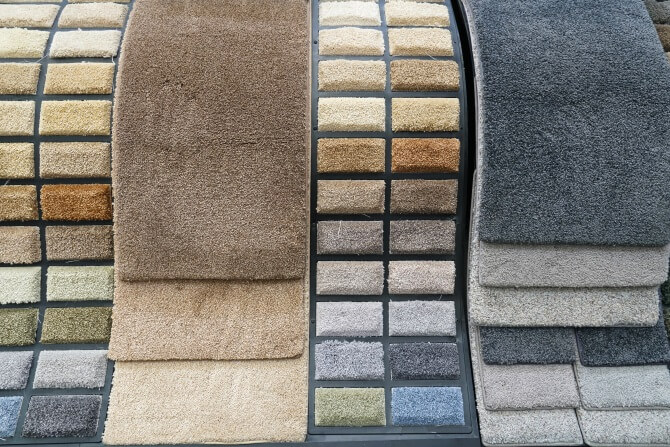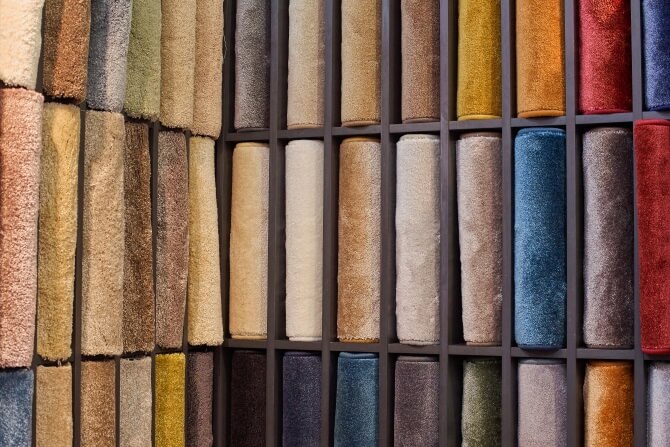 Many more options available in our showroom!
What Kind of Carpet Is Right For Me?
"Carpet Density" is a term that refers to the blend of two characteristics: Density and Height. Whether you want a plush feel, something sleek, or perhaps even something in between, these two factors will determine your carpet's look and feel, while also influencing the resilience and durability of the carpet.
Density/Thickness is determined by how tight the carpet fibers are packed together
Height/Pile is determined by the length of the carpet's individual fibers, such as a shag carpet (tall fibers) or a short, flat pile.
Styles
Each person's individual style will reflect what type of carpet will be chosen. This ranges from someone who might like an antique, vintage aesthetic, a clean look, or perhaps even something more modern or eclectic. In addition to the sheer look of the carpet, you'll also be considering durability factors too and how well they can resist stains and spills.
Texture - This is a very versatile style that has a great aesthetic in a wide variety of homes
Shag/Frieze - Not the 1960s style you remember, shag can be a great for mid-century modern homes or adding some pizazz to modern homes or in front of a fireplace
Plush - This format option has that smooth, luxurious feel which is great for traditional homes
Pattern - These very expressive styles have graphic patterns etched into the carpet, which can be used in modern rooms, or even used to bring some fun to a traditional room
Berber/Loop - This casual style has clean lines and often great for playrooms and home offices
How much will my carpet cost?
Cost is variant upon a number of factors, but these three will be the most key in that determination:
Material - The type of material you choose will affect the cost. Wool, for instance, is the most luxurious and expensive, whereas polypropylene is often the most cost-effective.
Performance - Your carpet's location and how much foot traffic it receives will help you determine how durable your selection will need to be. Other factors such as spill/stain resistance, or resistance to fading, may influence your decision. Carpets with better overall performance are usually made with nylon, and more durable carpets are made with more expensive materials. You do get what you pay for!
Feel - The under-foot feel of your carpet when you kick off your shoes after a long day is a hallmark of your home. Thicker carpets are usually more expensive, but indicative of the feel. Carpet cushion can also help with stains and odors, and adding a moisture barrier or antimicrobial treatments are desirable yet cost-adding measures.
Labor/Installation - Certain features of your home, such as stairs, can affect overall cost of carpet and padding, as well as removing furniture or replacing existing carpet, where there can sometimes be a recycling or disposal cost.