Vinyl & LVT/LVP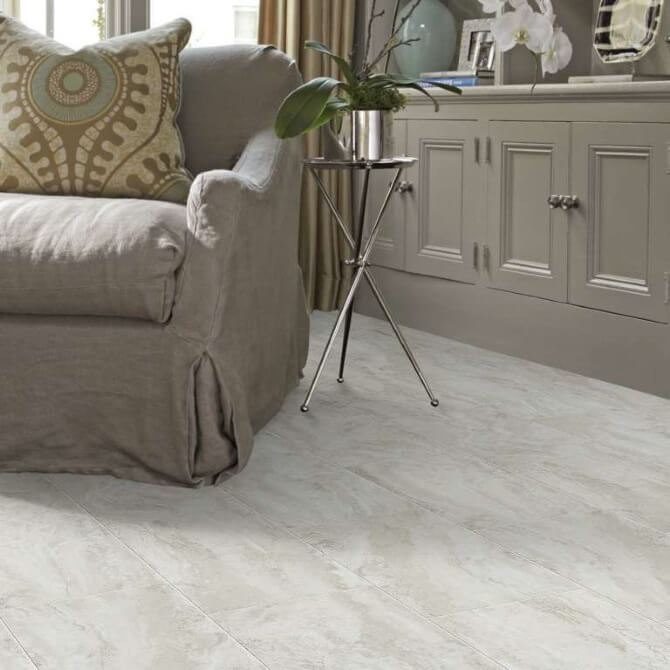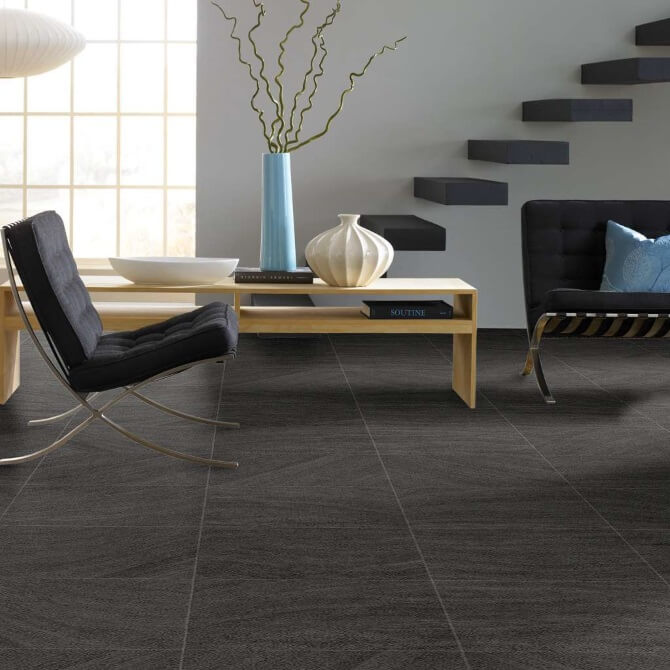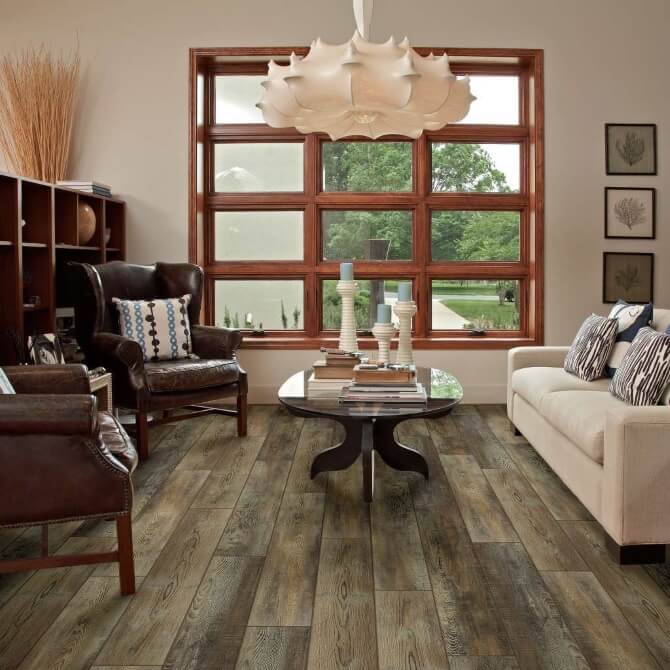 Vinyl has become one of the hottest and most appealing flooring choices on the market right now. The options for vinyl include Luxury Vinyl Tile (LVT) and Luxury Vinyl Plank (LVP). Luxury Vinyl Flooring mimics the look of costlier materials such as hardwood, stone, or ceramic, so its affordability and durability make it a great choice for your home. Unlike laminate, vinyl has a huge variety of types, installations, and constructions to choose from.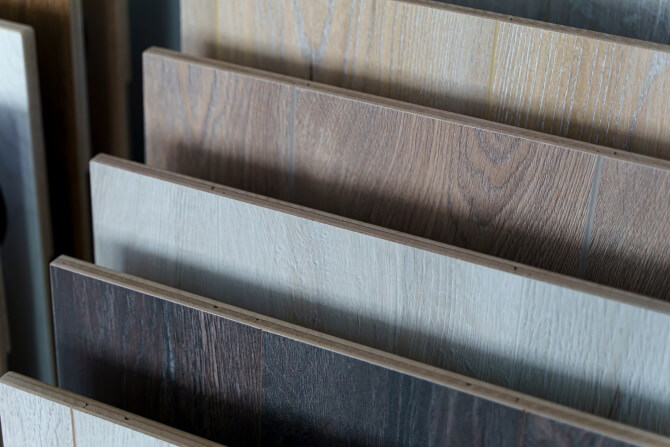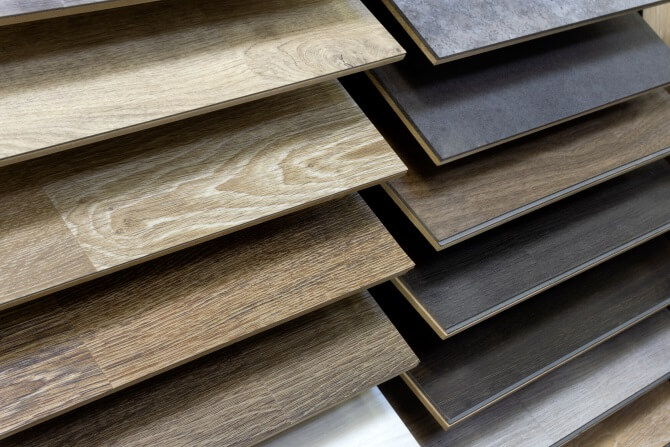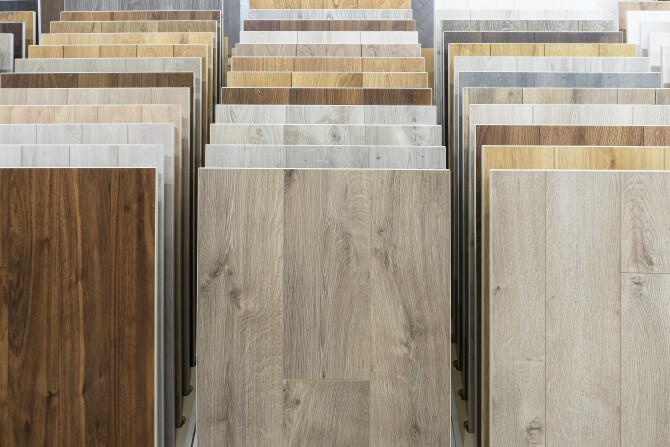 Many more options available in our showroom!
Luxury Vinyl Plank (LVP)
Vinyl Plank Flooring is the most popular vinyl flooring option. These planks resemble real hardwood, giving your room that warm, expensive look. Today's LVP options even offer the texture and character of solid hardwood, such as hand scraped and wire brushed looks.
The Pros and Cons:
Pros:
A Gorgeous Look: To the naked eye, many people simply cannot tell the difference between wood and LVP
Easy, fast installation: Interlocking/Floating installation makes this a great option
Easy maintenance: Water-resistant and even waterproof are LVP options
Cons:
Feel: LVP floors just don't feel like real hardwood floors
Price: Moving into waterproof and luxury options, price can rise above laminates
Low-quality planks are prone to scratches and dents. Higher traffic areas are going to need a higher quality plank
Luxury Vinyl Tile (LVT)
Like traditional porcelain and ceramic tiles, luxury vinyl tile mimics the look of natural stone. LVT offers the luxury look of popular styles such as marble at a fraction of the price- and far less maintenance.
Most luxury vinyl tile products come in interlocking, floating floors that click together. For high traffic areas, you can always have LVT glued down as well. If you need installation services, Sav-On has knowledgeable and experienced technicians, ready to install your new floor. We recommend having your floors professionally installed, for the best results.
Pros:
Beautiful stone aesthetics: LVT resembles all the luxurious stone colors and textures
Easy installation: The interlocking design make them quick and efficient to install
Warmth and Resilient: LVT is warmer than ceramic tile, which is great for cold climates
Easy maintenance: With water-resistant and waterproof product options, maintenance is a breeze
Cons:
Feel: LVT won't feel like real stone or tile- this is important to some homeowners
Price: The waterproof and luxury options can be more expensive than traditional tile
Low quality tiles will scratch and dent easily. High traffic areas are going to need a higher quality tile
Not as popular: LVT is not quite as popular as LVP, due to LVP's ability to mimic wood and the fact that ceramic tile can sometimes be less expensive than vinyl tile.