Laminate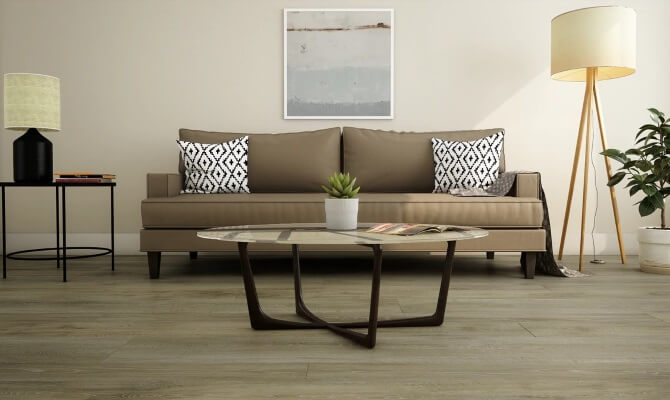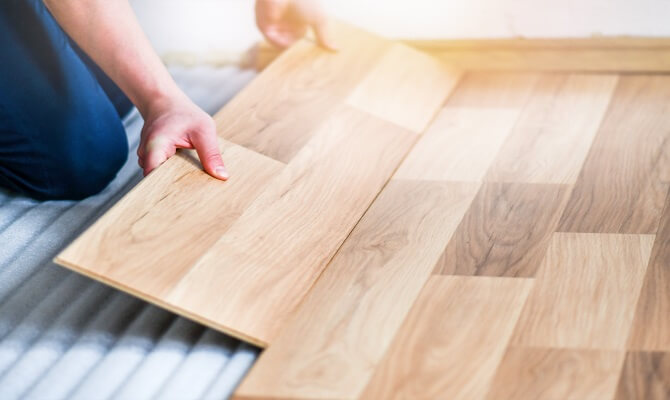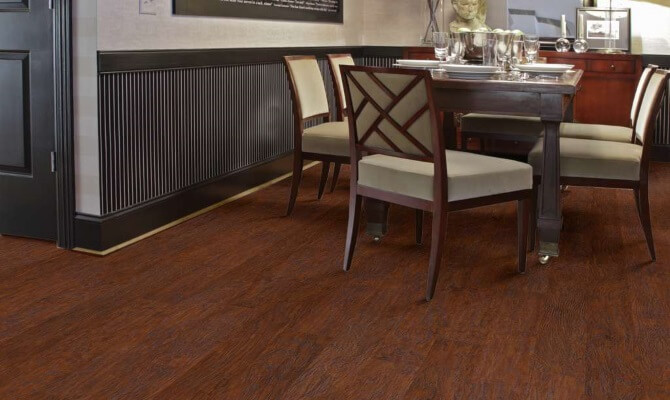 Laminate Flooring is a great alternative to real hardwood. It mimics the look of real hardwood or even stone flooring, yet it is substantially more cost-effective. Laminate floors are resistant to stains and easy to install in high-traffic areas. Most laminate is water-resistant, with some options having a high-density foam core and wax-treated edges.
At Sav-On, our professionals offer you a great variety of laminate flooring colors and grains, which will help you find the right design for your space. Our team will walk you through the process so that you can find the perfect fit for your flooring vision.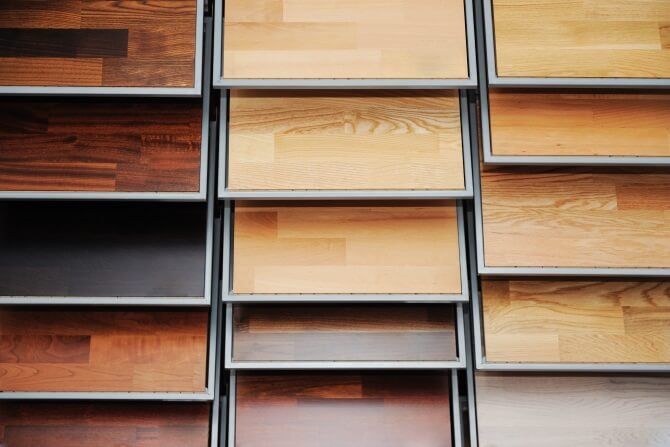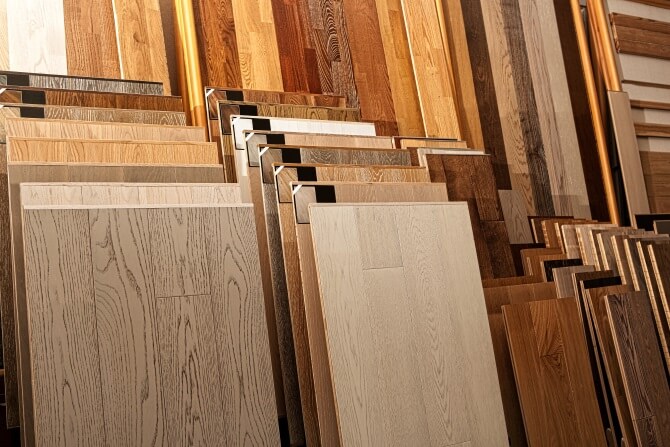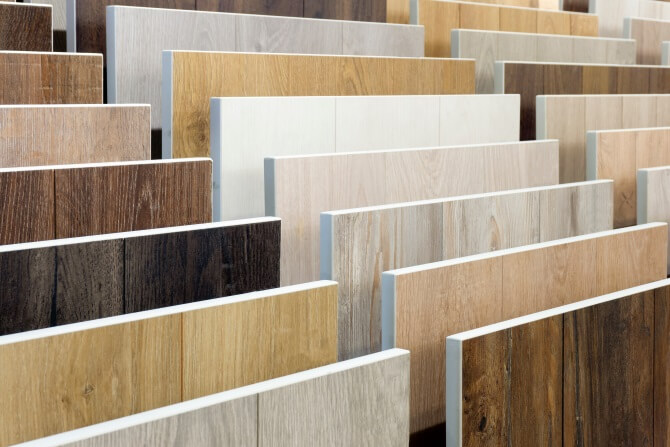 Many more options available in our showroom!
What Is Laminate Flooring?
Laminate Flooring has four layers, which are combined to form one very dense, durable surface. These are the layers that comprise laminate flooring:
The Wear Layer - Gives the floor resistance to scratches, UV rays, burning embers and chemicals. Most have a melamine resin-based coating
The Decorative Layer - Provides the beauty and elegance of the floor, with a high-def photographic print of a particular wood species
The Core Layer - High Density Fiberboard, which gives the flooring its durability and impact resistance (high heels, dropped objects)
The Backing Layer - Provides additional stability while also making floating installations possible
What Kind of Laminate Flooring Should I Choose?
Laminate floors vary in their color, texture, and thickness. These will be the factors you will need to consider when you make your choice, and we are here to help you with our years of flooring expertise.
Color - Whether you're looking for white, grey, dark, or other colors, we have a wide variety to choose from
Texture - Embossed textures mimic grain patterns of wood; Handscraped Laminate mimics handcrafted restored natural wood for a rustic look; Smooth Laminate is not textured and comes in a variety of gloss levels
Thickness - In general, the thicker the laminate, the more scratch-resistant it will be, as well as sound dampening and stability. You might also consider replacing your subfloor or even adding an underlayment
Abrasion-Criteria Rating (AC Rating)
The Abrasion Criteria Rating provides a rating system (1-5) in which the higher the number, the more durable the laminate is.
1 - Very light traffic (i.e. bedrooms)
2 - Moderate traffic (i.e. living rooms)
3 - Heavy traffic (all residential areas)
4 - Residential and/or commercial traffic
5 - Heavy commercial foot traffic
Laminate Underlayment
The thin underlayment of laminate flooring is what creates the realistic sound of walking on a hardwood floor while also feeling soft to the foot. Some laminate floors have a pre-attached underlayment, which makes them easy to install and reduce noise.
Moisture Barrier
Even if the floor has a pre-attached underlayment, a 6mm polyvapor barrier is also required if you're placing laminate flooring over concrete or below grade, to block any moisture to your new floor.
Cleaning Laminate Flooring
Cleaning your new laminate floor is actually quite easy. Vacuuming and Dry-mopping will maintain the floor's beauty, but you should avoid using a rough-bristled broom to prevent scratching.
Use ONLY manufacturer-recommended cleaners and use a microfiber cloth. Avoid using any steam mops, detergents, wet jets, soaps, and other general products, which will cause your floor to dull over time. You can repair minor damage to your floors with a color matched furniture marker.