Tile & Stone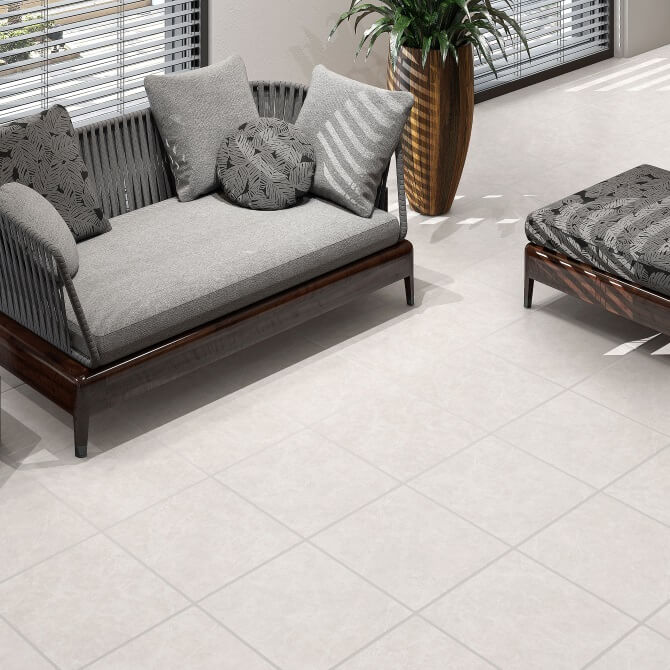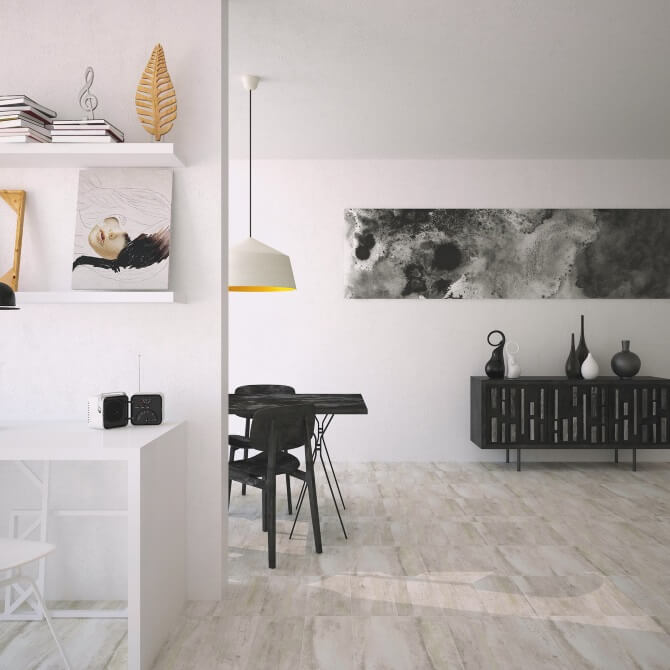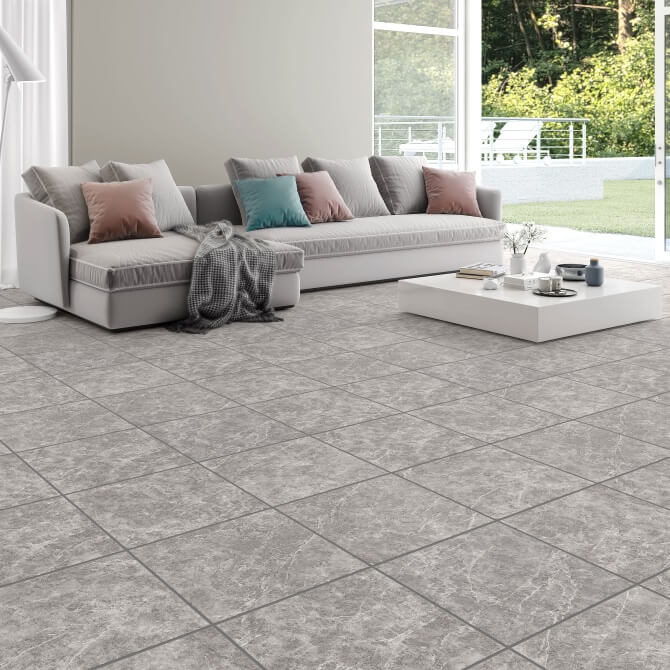 Ceramic Tile Flooring and Stone Flooring are some of the oldest types of floors in the world. Their continued popularity is due to their affordability, durability, and attractiveness. There are abundant style options to suit your home, particularly in ceramic tile, so there is certainly a product out there that will fit the vision of your flooring project.
Ceramic Tile Flooring and Stone Flooring also remain popular because of new methods of preparation for homes. Travertine, sandstone, limestone, granite, slate, and marble are options for your choosing. What was once a choice usually reserved for high-end homes, has now become more affordable.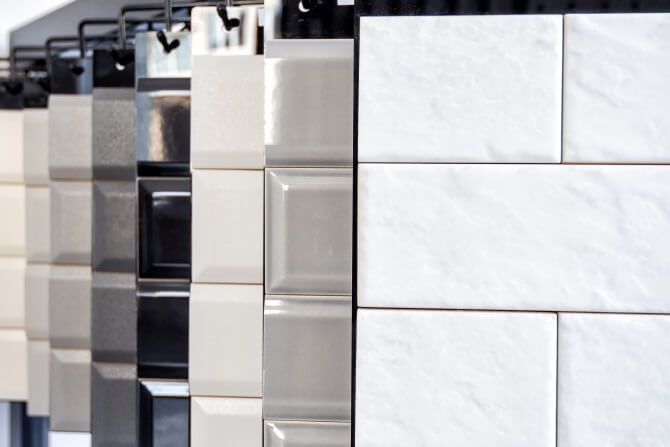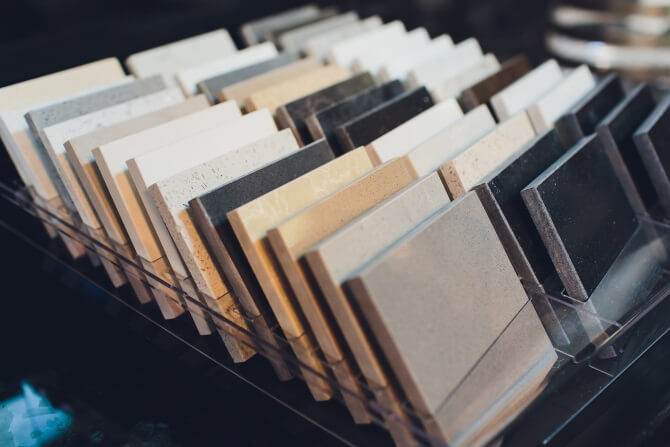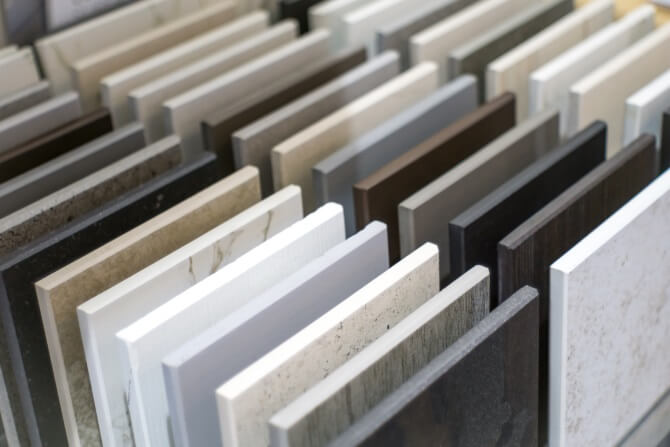 Many more options available in our showroom!
Wear & Durability
Tile and Stone are some of the toughest and most durable flooring options out there. Where the floors will be installed is important, however. Ceramic tile, for instance, is made in different grades, so higher grades (III and IV) are more resistant to scratching and chipping. Stone also varies in hardness, so thickness of slab is a variant. Marble, for instance, is not as strong as slate or granite, and thus is better for lower traffic areas, such as bathrooms. Both tile and stone can last over 50 years.
Materials, Lengths & Patterns
Ceramic Tiles and Porcelain Tile Flooring are appealing due to the many different styles, patterns, colors, designs, and sizes. This can range from 1 inch to 24 inch tiles, but can also come in squares, rectangles, and other interlocking shapes. We have many options of kitchen floor tiles and bathroom floor tiles for you to choose from.
Natural stone is quarried from solid stone, hewn into slabs that could range from 12 inches to 30 inches per square. The quarried stone is cut, and then ground and polished. Stone floors are available in a number of styles, and the shading will vary throughout the floor.
Brands & Trends
Leading ceramic tile brands include Daltile, Mohawk, Emser, Bedrosians, Marazzi and more.
Hues of gray and blue are becoming popular, though beige continues to remain popular. 10 inch square (and larger) tiles are quickly becoming the fastest trend in the market. Simulated leather, woodgrain, and fabric are also becoming trendy.
Common Questions:
Can I Install Tile Myself?
Tile and Stone are certainly one of the most challenging types of flooring to install, due to the necessity of straight lines and grout. Sav-On offers high quality installation services for our products, and we recommend you use professionals for the best results.
What is the Cost of Tile and Stone?
Tile can be very affordable, starting at about $1.50/ft2. With stone, the price is generally steeper, at about $5-$7 per square foot.
Do I have grout options?
Yes, and you'll need the right type of grout, but it can be tinted to accent or blend with whichever product you have chosen.