Hardwood & Engineered Flooring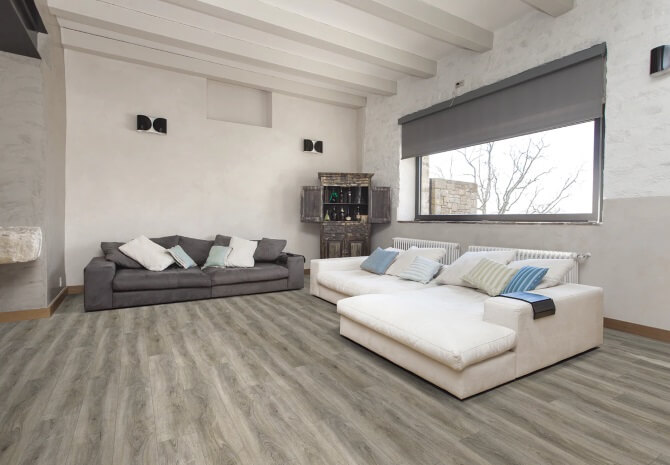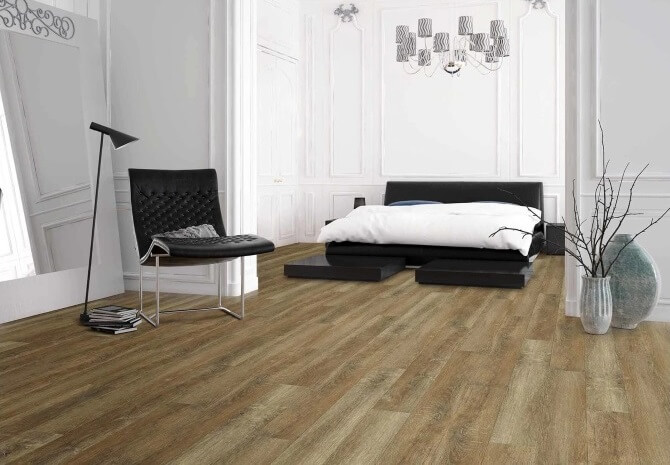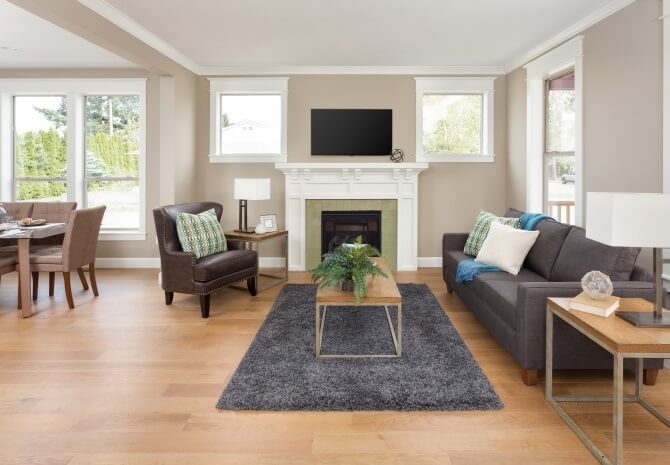 Hardwood Flooring or Engineered Hardwood Flooring can completely transform your home. These floors are a great way to improve your home's aesthetics and increase its value. Ultimately, whether you choose hardwood or engineered hardwood will be a decision measured by a number of different factors, which we will explain. Either way, it's a win for your home.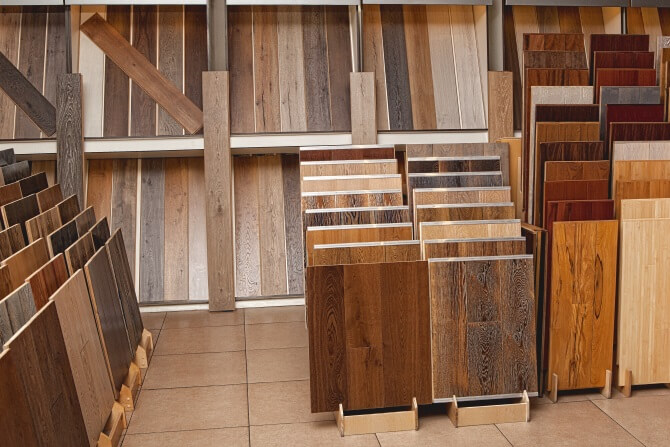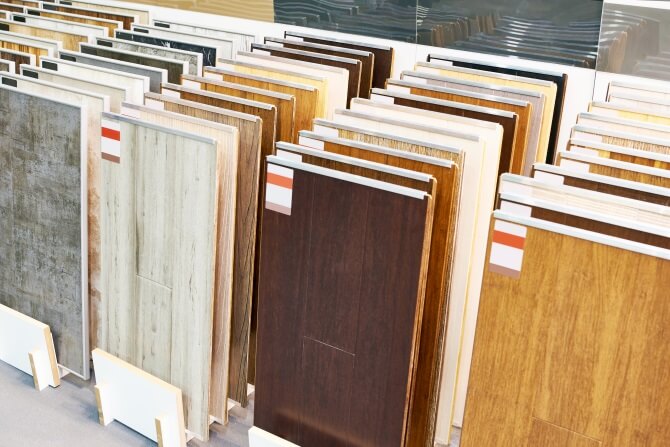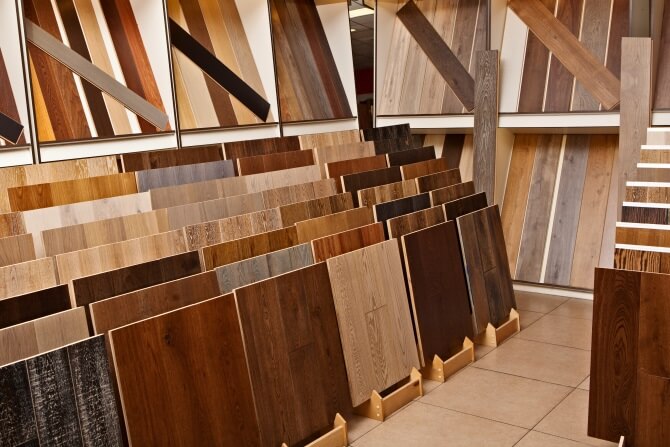 Many more options available in our showroom!
Hardwood Floors
Solid hardwood flooring offers that classic, timeless, warm look that will never be out of style. It can be sanded and refinished many times over its lifetime, however it can be more susceptible to scratches, moisture, and hard impacts. Natural wood is also sensitive to light, and thus may darken over time. Harder woods carry more sound, while softer woods absorb sound better. Softer woods also tend to be more prone to dents and scratches.
When installing a hardwood floor, you will need a subfloor at or above ground level to avoid damage from moisture. This can make hardwood floors more expensive upfront, but the floor's longevity will offset this cost over time.
Engineered Hardwood Floors
Engineered Hardwood has a similar look and aesthetic to solid hardwood, but less costly and with more options to install. Multiple thin layers of wood are fused together with heat, glue, and pressure to make the composite. Engineered hardwood can be sanded and refinished depending upon the top layer's thickness.
Engineered hardwood can be installed below ground level and also on a variety of different surfaces, such as wood and concrete. If you are seeking an extra level of durability, choose an option that has been treated with UV light.
Installation
Hardwood and Engineered Hardwood Flooring have several methods of installation:
Stapled Down
Nailed Down
Glued
Floated
Click Locked
Plank Sizes
Solid hardwood typically ranges between 7/16th inch to ¾ inch with width of wood between 1-3 inches. Some are now up to even 8 inches wide, however.
Engineered hardwood thickness depends on its top layer, and if you want to sand or refinish down the road, choose a product with a thicker top layer.
Lightness & Gloss
Real hardwood flooring typically comes in light, medium, or dark, as well as natural and stained options. You can also choose high gloss, semi-gloss, or low gloss as options. Remember that high gloss typically shows more dust.
Quality & Hardness
The National Oak Floor Manufacturers Association (NOFMA) has the following rating system for quality of wood, from highest to lowest: Clear, Select, Better, #1 Common, and #2 Common.
Hardness will vary upon the type of wood chosen. For instance, cherry is softer and more scratch-prone, whereas Brazilian Teak and Walnut are very durable. Look for the Janka Hardness rating to determine the wood varietal's hardness.
Features
Here are some other features of hardwood to consider:
Square: uniform, clean, and crisp
Beveled: deeper indents that hide irregularities
Eased: Tapered edges that also hide subfloor irregularities
Kissed: These have a slightly notched edge to ensure a level floor at installation
Engineered hardwood flooring also comes in many varieties that mimic their hardwood counterparts.
Protective Finishes
Urethane: Swedish (acid-cured) or water-based
Polyurethane: Moisture-resistant, durable, multi-gloss options
Aluminum Oxide: Pre-finished floors have this finish for the maximum durability
Epoxy: Another very durable finish